Slide 1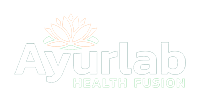 Get to know everything that's inside
of an Ayurlab capsule
Immunity
The best of East and West to take care of your health with values ​​of transparency
We bring together the best of both worlds to care for your body and mind. The medicinal plants that have been used by Eastern communities since the dawn of civilisation and the great advances of Western medicine in the scientific knowledge of the biological function of natural components, such as vitamins and minerals.
Ayurveda, the ancient medicine of India
The oriental component of Ayurlab products comes from Ayurveda, the ancient Indian medical science. The health benefits of the medicinal plants it uses are well known and have been proven for millennia.
From tradition to innovation
At Ayurlab we are not only knowledgeable about Ayurvedic medicine or the effects that vitamins and minerals have on health. From the knowledge of both medical philosophies, we create innovative synergistic combinations, which mutually enhance each other as part of the same formula.
Quality has much to do with peace of mind
Peace of mind is a key ingredient in all our products. Our formulas are proven, completely safe and without side effects. Furthermore, on our website we have a chat to answer any questions you may have. All for the well-being and peace of mind of our user community.
Boosts the immune system and improves resistance to infectious diseases infectious diseases